Protect all of Office 365 against advanced threats like business email compromise and credential phishing. Automatically investigate and remediate attacks with CyberSoC Capital.
CyberSoC Capital uses Microsoft Defender for Office 365 to safeguard your organization against malicious threats posed by email messages, links (URLs), and collaboration tools. Defender for Office 365 includes :-
Threat protection policies :- Define threat-protection policies to set the appropriate level of protection for your organization.
Reports :- View real-time reports to monitor Defender for Office 365 performance in your organization.
Threat investigation and response capabilities :- Use leading-edge tools to investigate, understand, simulate, and prevent threats.
Automated investigation and response capabilities :- Save time and effort investigating and mitigating threats.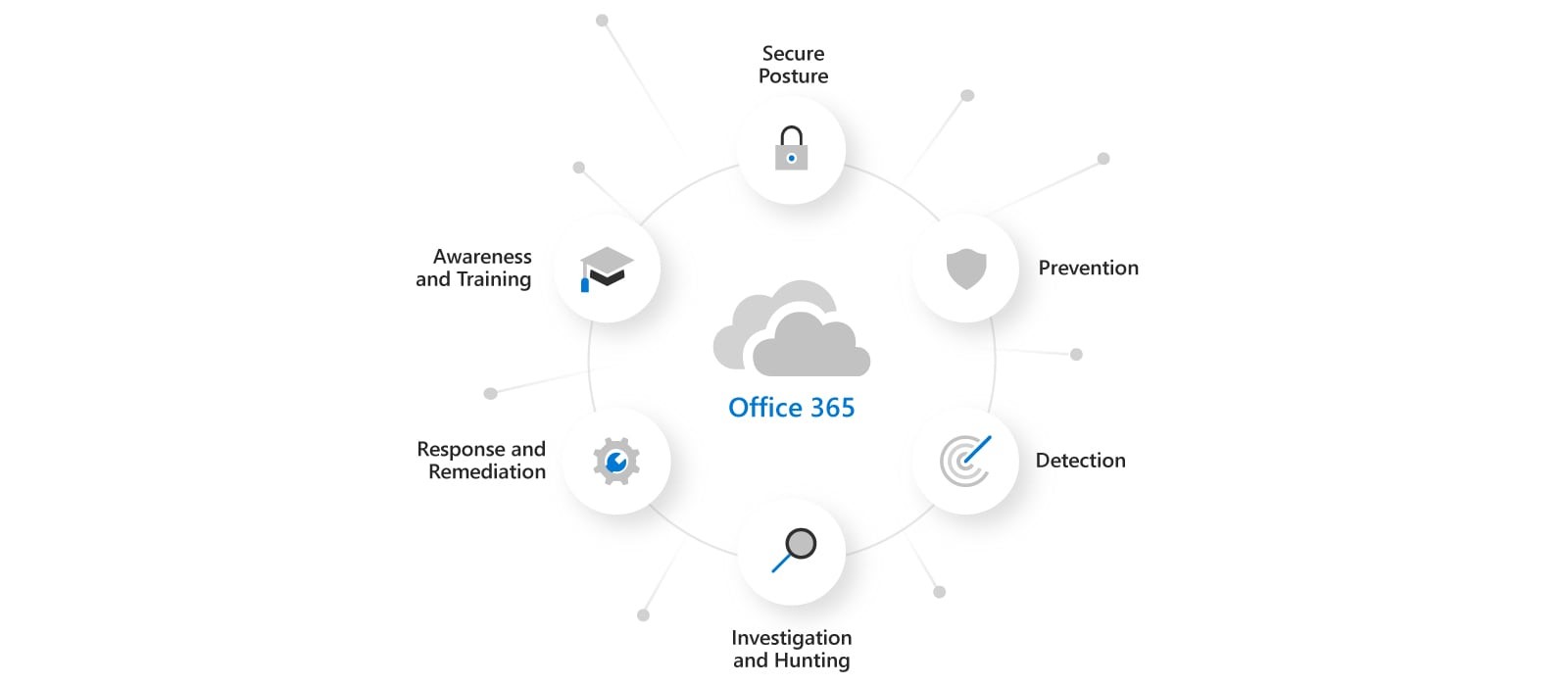 CyberSoC Capital helps you benefit from breaking initial Defender for Office 365 configuration into chunks, investigating, and viewing reports. Here are logical early configuration chunks :-
Configure everything with 'anti' in the name
Anti - malware
Anti - phishing
Anti - spam
Set up everything with 'safe' in the name
Safe Links
Safe Attachments
Defend the workloads (ex. SharePoint Online, OneDrive, and Teams)
Protect with zero-hour auto purge (ZAP)
Integrated
threat protection for all of Office 365
Native protection for Office 365

Boost Productivity, simply administration and lower total cost of ownership with built - in protection.

Industry - leading AI and automation

Improve SecOps efficency through unparalled scale and effectiveness using automated workflows.

Comprehensive Approach

Help protect your organization from attacks across the kill chain with a complete solution for collaboration.
Capabilities :-
---
Prevention
Prevent a wide variety of volume-based and targeted attacks including business email compromise, credential phishing, ransomware, and advanced malware with the help of a robust filtering stack.
---
Detection
Detect malicious and suspicious content and correlate attack patterns to identify campaigns designed to evade protection-all using industry-leading AI.
---
Investigation and hunting
Track attacks across Office 365 with advanced hunting capabilities that help identify, prioritize, and investigate threats.
---
Response and remediation
Amplify your security team's effectiveness and efficiency with extensive incident response and automation capabilities.
---
Awareness and training
Build user awareness with rich simulation and training capabilities along with integrated experiences within client apps.
---
Secure posture
Use recommended templates and configuration insights to help your organization get and stay secure.
---
Take
the Next Step in your Security Operations
Simply complete our online form and a member of the CyberSoc Capital Team will get in touch.